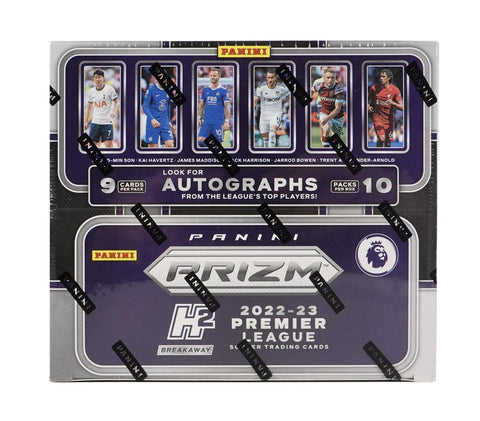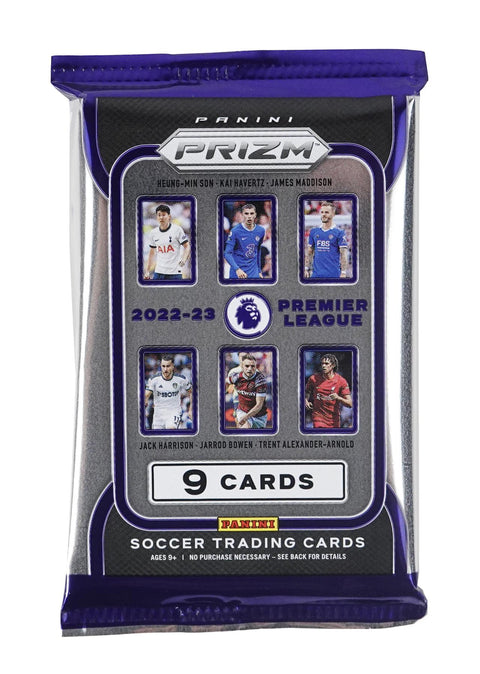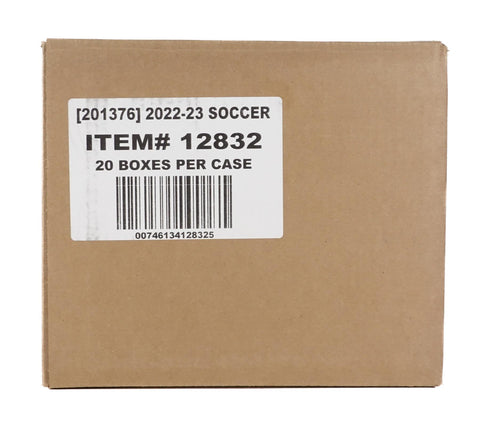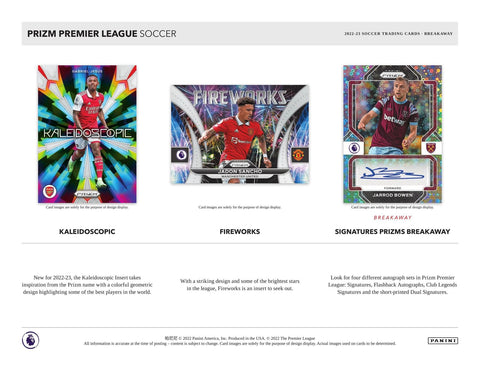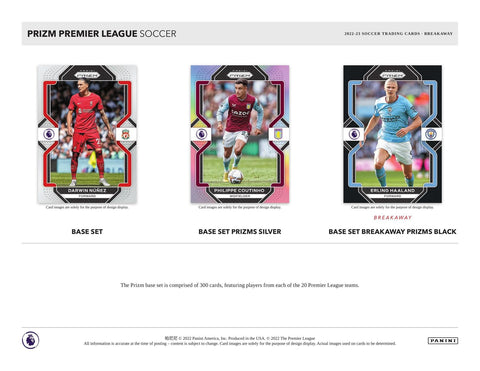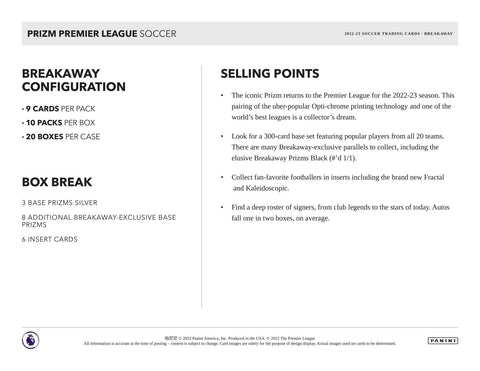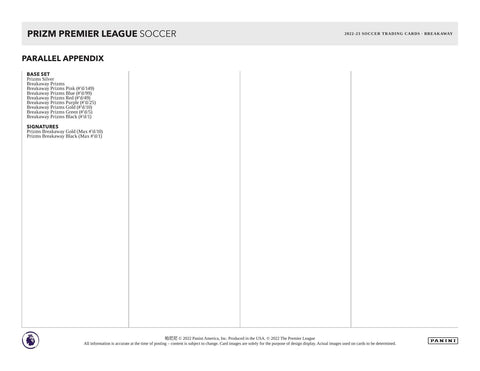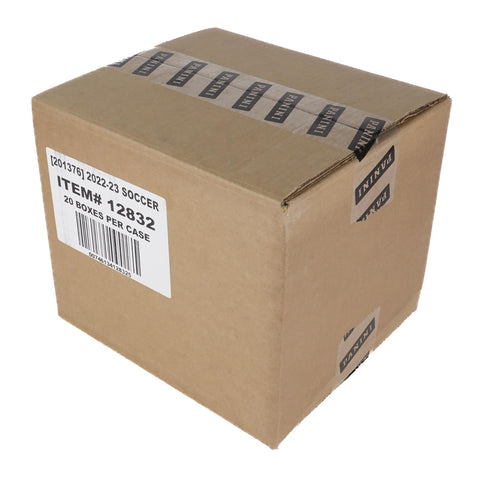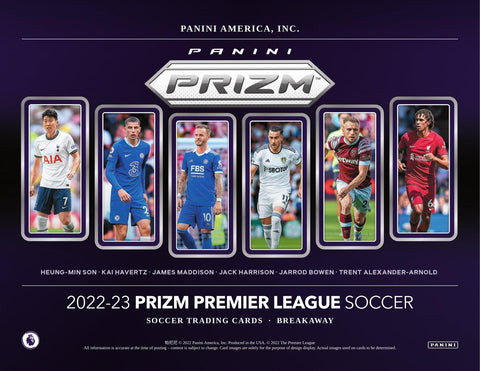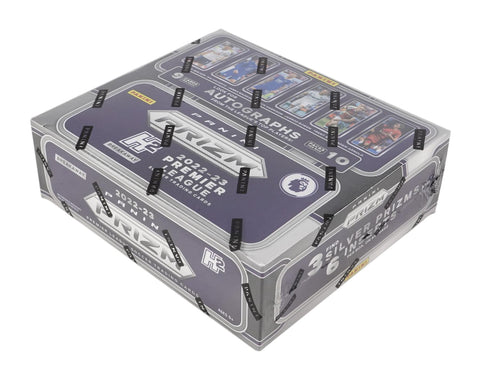 Panini
2022/23 Panini Prizm Premier League EPL Soccer Breakaway

Every Box contains Three Base Prizms Silver, Eight Additional Breakaway-Exclusive Base Prizms & Six Insert Cards!
The iconic Prizm returns to the Premier League for the 2022-23 season. This pairing of the uber-popular Opti-chrome printing technology and one of the world's best leagues is a collector's dream.
Look for 300-card base set featuring popular players from all 20 teams. There are many Breakaway-exclusive parallels to collect, including the elusive Breakaway Prizms Black (#'d 1/1).
Collect fan-favorite footballers in inserts including the brand new Fractal and Kaleidoscopic.
Find a deep roster of signers, from club legends to the stars of today. Autos fall one in two boxes, on average.
PRODUCT BREAKDOWN:
BASE BREAKAWAY: The Prizm base set is comprised of 300 cards, featuring players from each of the 20 Premier League teams.
- Prizms Silver
- Breakaway Prizms
- Breakaway Prizms Pink (#'d/149)
- Breakaway Prizms Blue (#'d/99)
- Breakaway Prizms Red (#'d/49)
- Breakaway Prizms Purple (#'d/25)
- Breakaway Prizms Gold (#'d/10)
- Breakaway Prizms Green (#'d/5)
- Breakaway Prizms Black (#'d/1)
KALEIDOSCOPIC: New for 2022-23, the Kaleidoscopic Insert takes inspiration from the Prizm name with a colorful geometric design highlighting some of the best players in the world.
FIREWORKS: With a striking design and some of the brightest stars in the league, Fireworks is an insert to seek out.
SIGNATURES PRIZMS BREAKAWAY: Look for four different autograph sets in Prizm Premier League: Signatures, Flashback Autographs, Club Legends Signatures and the short-printed Dual Signatures.
- Prizms Breakaway Gold (Max #'d/10)
- Prizms Breakaway Black (Max #'d/1)
20 Boxes per Case, 10 Packs per Box, 9 Cards per Pack