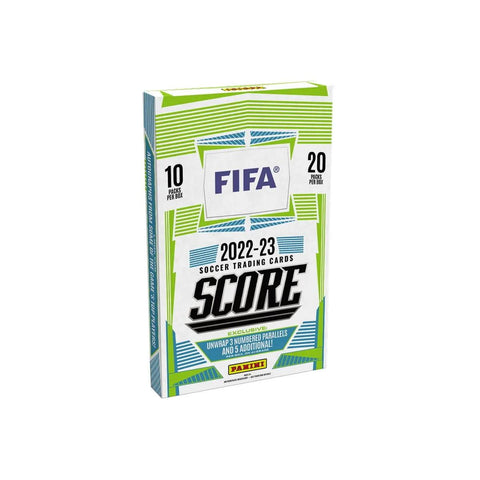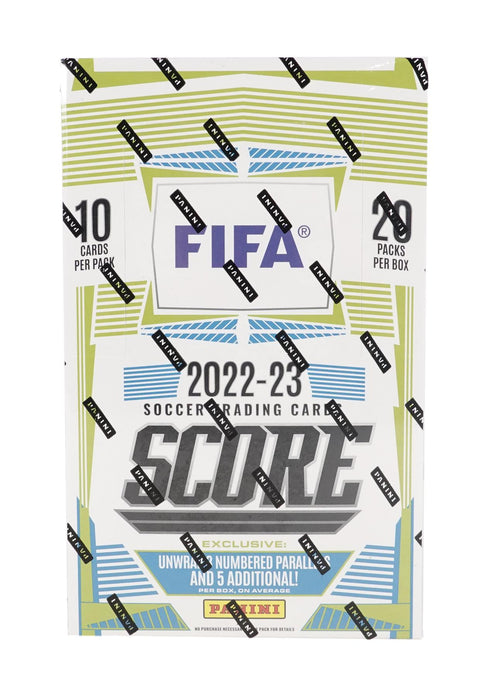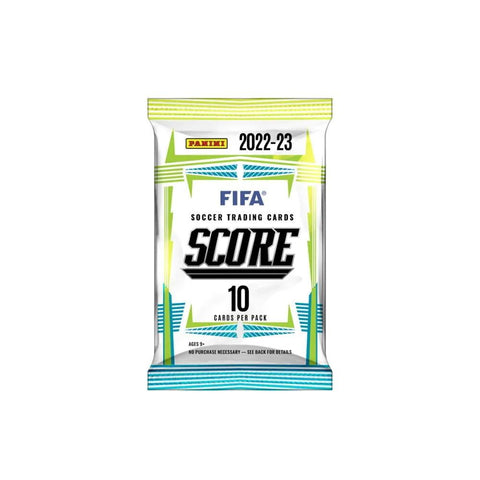 Panini
2022/23 Panini Score FIFA Soccer Retail 20-Pack

Each Box Contains Three #'d Parallels, Five Additional Parallels and 12 Inserts!
U.S.-style Score FIFA Cards are back! Freshly updated for the 2022/23 season and featuring the best that world football has to offer. Immerse yourself in the fascinating mix of national and club teams with stars like Kylian Mbappe, Cristiano Ronaldo, Phil Foden, Joao Felix and many others. Get the chance to get an autograph card from the current stars or from legends like Cafu, Jurgen Kohler, Giuseppe Bergomi or Kaka.
With the retail box, you get 200 cards from the collection and the new, retail box-exclusive Swirl parallels.
In addition to 200 basic cards, 160 insert cards are waiting for you in the following categories: Breakthrough (30 cards), All Hands Team (10 cards), Captain (10 cards), Hot Rookies (20 cards), Score Team (30 cards), Game Face (20 cards), Intergalatic (20 cards) and Next Up ( 20 cards)!
The inserts Game Face, Intergalatic and Next Up are ultra-rare hits and therefore particularly popular among collectors!
Autograph in every fifth box, on average.

10 Boxes Per Case, 20 Packs Per Box, 10 Cards Per Pack