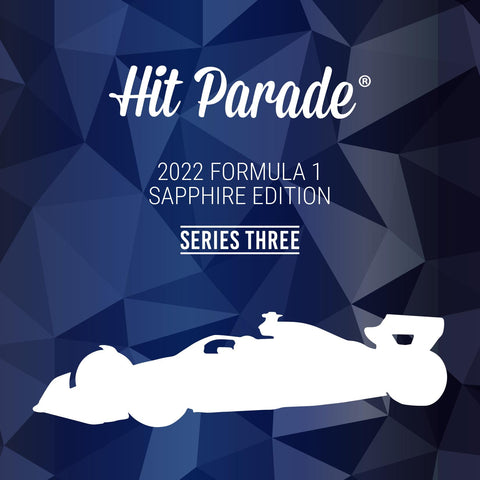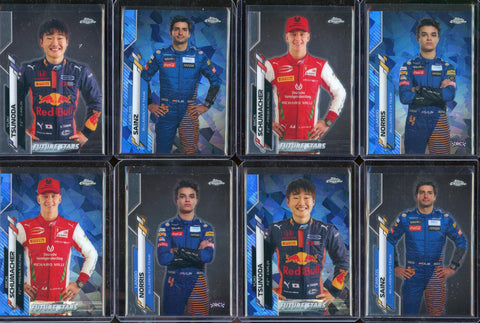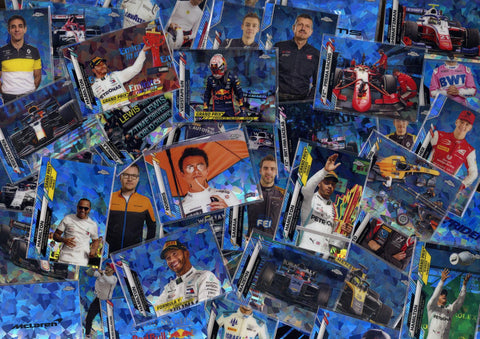 Hit Parade
2022 Hit Parade 2020 Sapphire Formula 1 Edition - Series 3
Hit Parade has broken up complete sets of 2020 Topps Sapphire Formula 1 and 2020 Topps Chrome Formula 1. That is right...EVERY BOX CONTAINS AT LEAST (4) FORMULA 1 CARDS FROM 2020! That means there are 4 chances to hit a Lewis Hamilton or Max Verstappen Rookie!!!! Every box is guaranteed to hit (2) Sapphire cards! It simply does not get any better and NOBODY has more hits than Hit Parade!
2022 Hit Parade 2020 Sapphire Formula 1 Edition- Series 3 Hobby Box /100
We have broken up a complete 2020 Topps Sapphire FORMULA 1 Set and Topps Chrome FORMULA 1 Set!!!
EVERY BOX CONTAINS (2) 2020 Topps Sapphire Formula 1 Cards and (2) 2020 Topps Chrime Formula 1 Cards!
Take a look at some of the other stars in Series #3
George Russell, Lando Norris, Charles Leclerc, Alexander Albon, Sebastian Vettel, Valtteri Bottas, Daniel Ricciardo, Carlos Sainz, Esteban Ocon, Pierre Gasly, Kevin Magnussen, Antonio Giovinazzi, Lance Stroll. Daniil Kvyat, Sergio Perez, Nicholas Latifi, Kimi Raikkonen and more!!!
Please note, product may ship earlier than initial release date.
Check out all of the latest Hit Parade fun :
Facebook: /hitparadecollection
Twitter: @hpcollect
Instagram: @hitparadecollection
Website: www.hitparadecollection.com