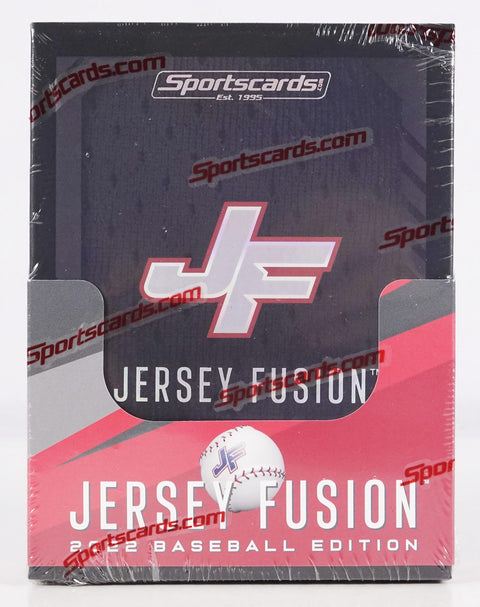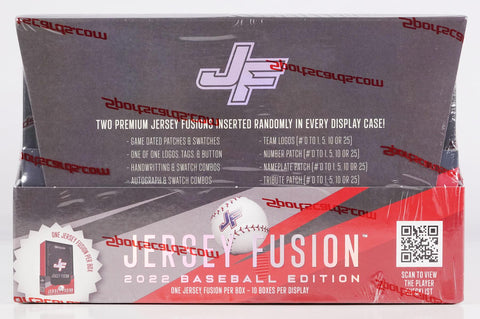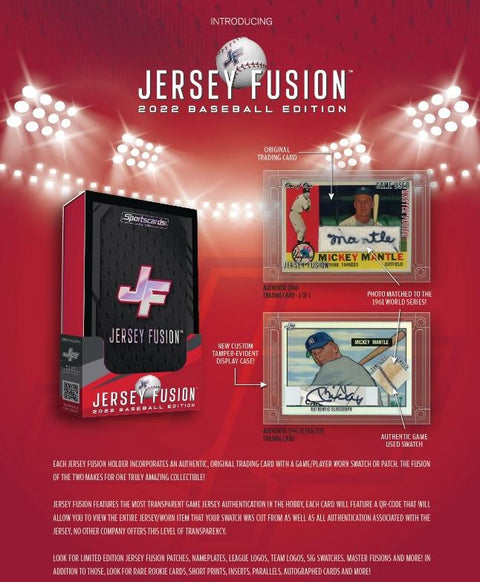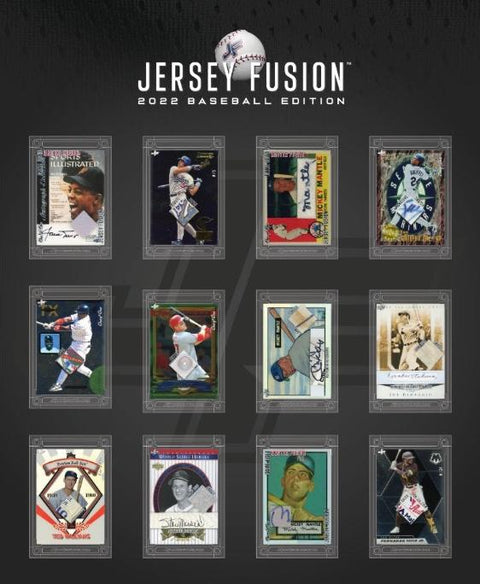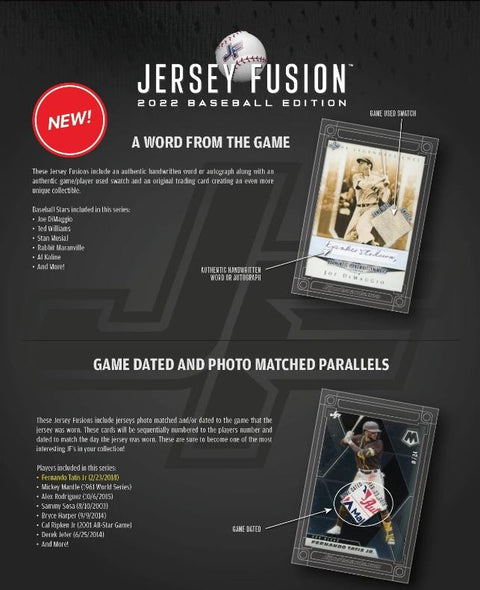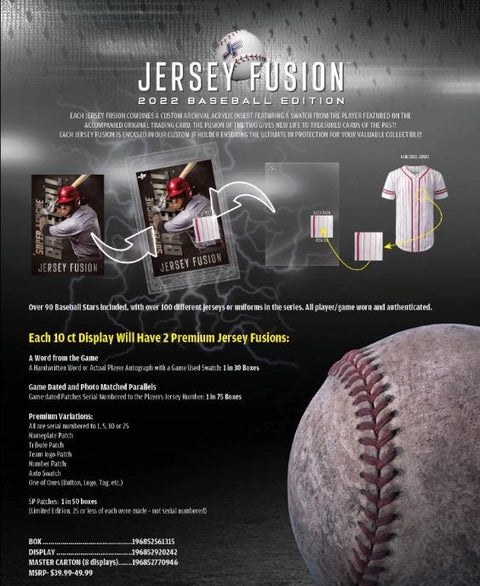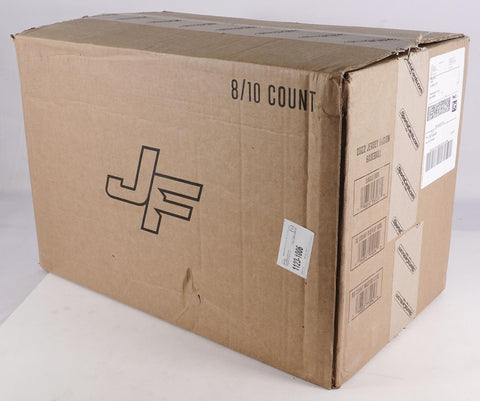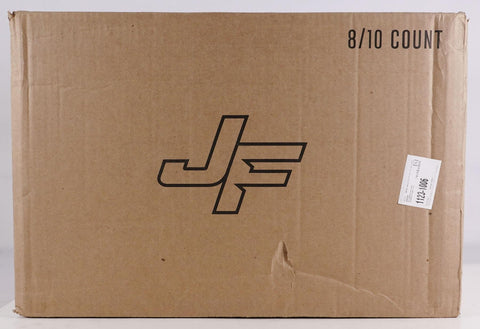 Sportscards.com
2022 Jersey Fusion Baseball Hobby

Each Box contains 10 Jersey Fusion Cards!
Each Jersey Fusion combines a custom archival acrylic insert featuring a swatch from the player on the accompanied original trading card. The Fusion of the two gives new life to the treasured cards of the past!
Each Jersey Fusion is encased in a JF holder ensuring the ultimate in protection for your valuable collection! Each card features a QR Code that will allow you to view the entire jersey/worn item that your swatch was cut from as well as all authentication associated with the jersey!
Look for the following Premium Jersey Fusions falling 2 PER BOX:
A Word From The Game: A handwritten word or actual player autograph with a Game Used Swatch (1 in 30 boxes)
Game Dated and Photo Matched Parallels: Game Dated Patches serial numbered to the players jersey number (1 in 75 boxes)
Premium Variations: All serial numbered to 1, 5, 10, or 25
SP Patches: Limited Edition, 25 or less of each were made - not numbered (1 in 50 boxes)
Many New Features and a Great Checklist of Baseball's brightest!

We are currently paying $20,000 for the 1/1 1960 Mickey Mantle Master Jersey Fusion!
Fernando Tatis Jr
Mickey Mantle
Ted Williams
Ty Cobb
Joe Dimaggio
Cal Ripken Jr
Albert Pujols
Ichiro
Derek Jeter
Ronald Acuna Jr
8 Boxes Per Case, Packs Per Box, One JF Card Per Pack