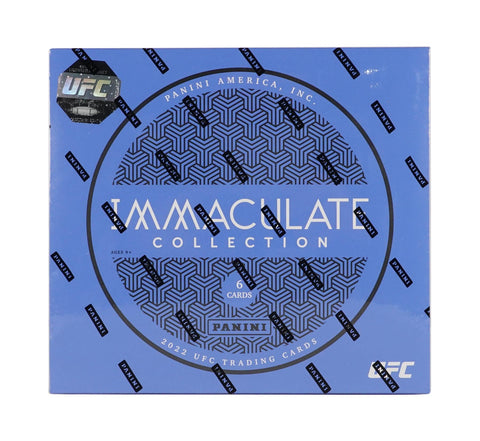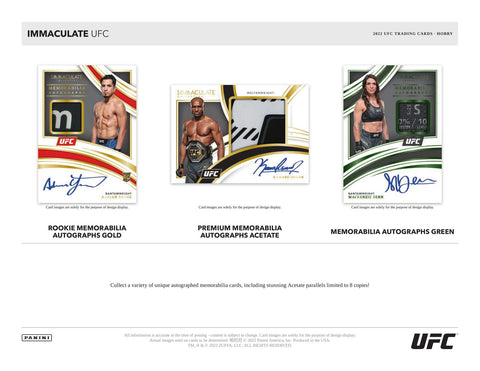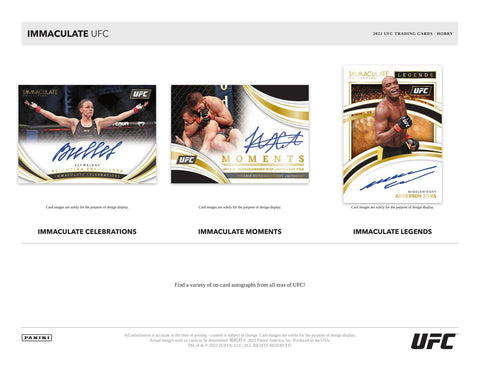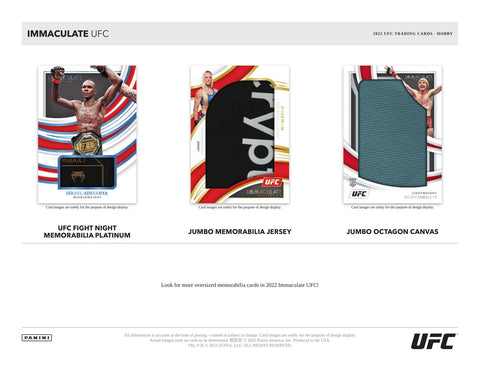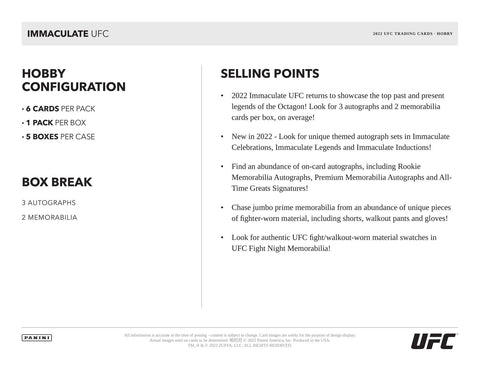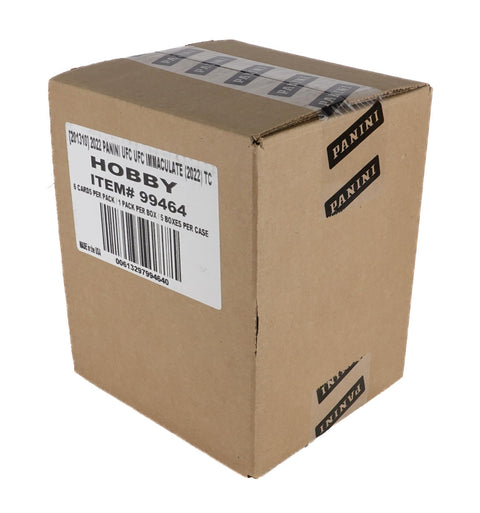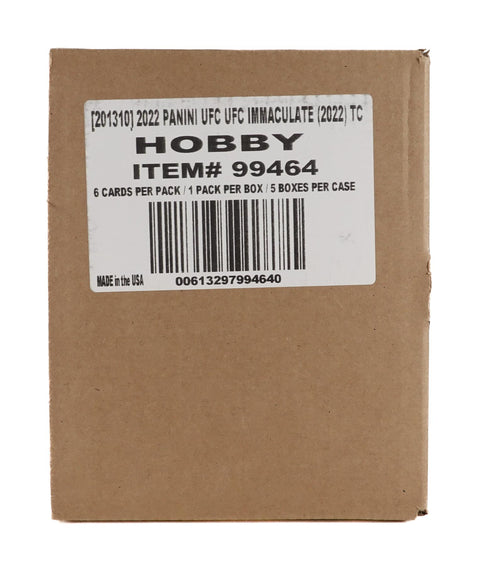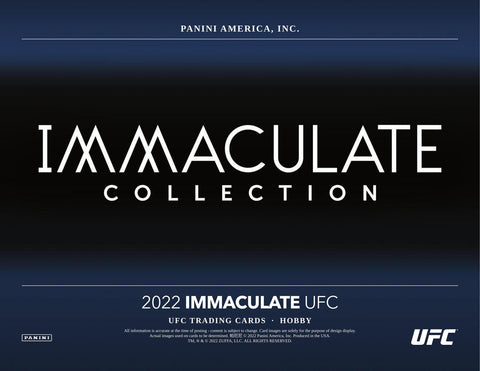 Panini
2022 Panini Immaculate UFC Hobby

Every Box contains Three Autographs & Two Memorabilia Cards!
2022 Immaculate UFC returns to showcase the top past and present legends of the Octagon! Look for 3 autographs and 2 memorabilia cards per box, on average!
New in 2022 - Look for unique themed autograph sets in Immaculate Celebrations, Immactulate Legends and Immaculate Inductions!
Find an abundance of on-card autographs, including Rookie Memorabilia Autographs, Premium Memorabilia Autographs and All-Time Greats Signatures!
Chase jumbo prime memorabilia from an abundance of unique pieces of fighter-worn material, including shorts, walkout pants and gloves!
Look for authentic UFC fight/walkout-worn material swatches in UFC Fight Night Memorabilia!
PRODUCT BREAKDOWN:
ROOKIE MEMORABILIA AUTOGRAPHS/PREMIUM MEMORABILIA AUTOGRAPHS/MEMORABILIA AUTOGRAPHS: Collect a variety of unique autographed memorabilia cards, including stunning Acetate parallels limited to 8 copies!
IMMACULATE CELEBRATIONS/IMMACULATE MOMENTS/IMMACULATE LEGENDS: Find a variety of on-card autographs from all eras of UFC!
UFC FIGHT NIGHT MEMORABILIA/JUMBO MEMORABILIA JERSEY/JUMBO OCTAGON CANVAS: Look for more oversized memorabilia cards in 2022 Immaculate UFC!
5 Boxes per Case, 1 Pack per Box, 6 Cards per Pack