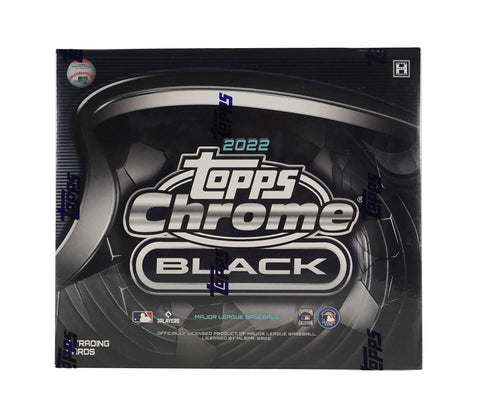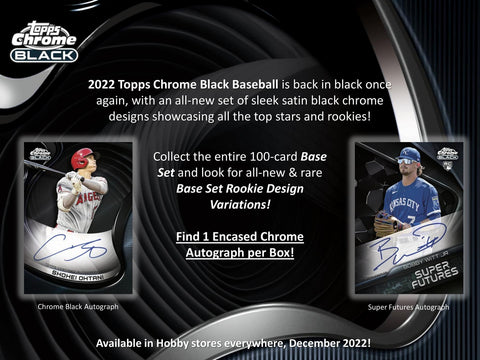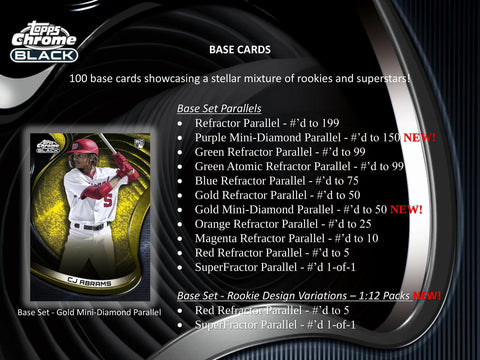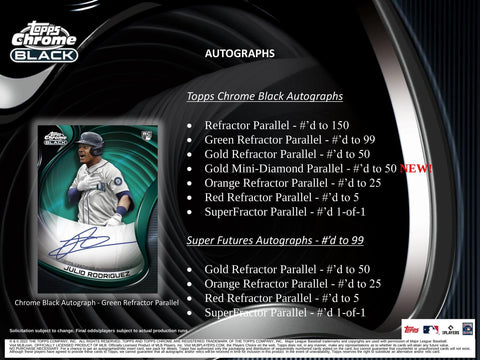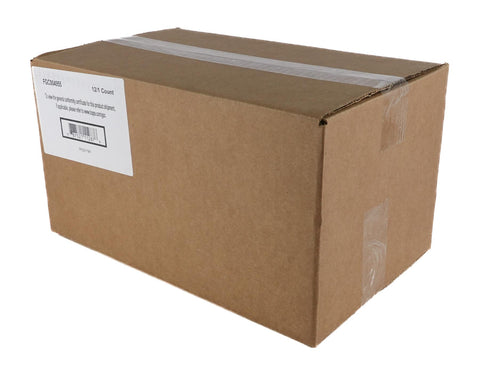 Topps
2022 Topps Chrome Black Baseball Hobby

Each Box contains One Refractor and One Encased Chrome Autograph!
Find 2 Chrome Base Cards per Box!
2022 Topps Chrome Black Baseball is back in black once again, with an all-new set of sleek satin black chrome designs showcasing all the top stars and rookies!
Collect the entire 100-card Base Set and look for all new & rare Base Set Rookie Design Variations!
PRODUCT BREAKDOWN:
Base Set Parallels:
- Refractor Parallel - #'d to 199
- Purple Mini-Diamond Parallel - #'d to 150 NEW!
- Green Refractor Parallel - #'d to 99
- Green Atomic Refractor Parallel - #'d to 99
-Blue Refractor Parallel - #'d to 75
- Gold Refractor Parallel - #'d to 50
- Gold Mini-Diamond Parallel - #'d to 50 NEW!
- Orange Refractor Parallel - #'d to 25
- Magenta Refractor Parallel - #'d to 10
- Red Refractor Parallel - #'d to 5
- SuperFractor Parallel - #'d 1-of-1
Base Set - Rookie Design Variations - 1:12 Packs NEW!
- Red Refractor Parallel - #'d to 5
- SuperFractor Parallel - #'d 1-of-1
AUTOGRAPHS:
Topps Chrome Black Autographs:
- Refractor Parallel - #'d to 150
- Green Refractor Parallel - #'d to 99
- Gold Refractor Parallel - #'d to 50
- Gold Mini-Diamond Parallel - #'d to 50 NEW!
- Orange Refractor Parallel - #'d to 25
- Red Refractor Parallel - #'d to 5
- SuperFractor Parallel - #'d 1-of-1
Super Futures Autographs: - #'d to 99
- Gold Refractor Parallel - #'d to 50
- Orange Refractor Parallel - #'d to 25
- Red Refractor Parallel - #'d to 5
- SuperFractor Parallel - #'d 1-of-1
12 Boxes per Case, 1 Pack per Box, 4 Cards per Pack