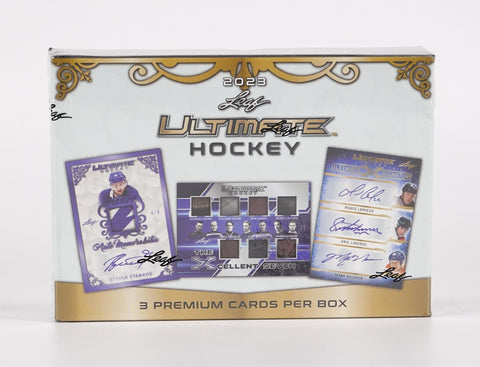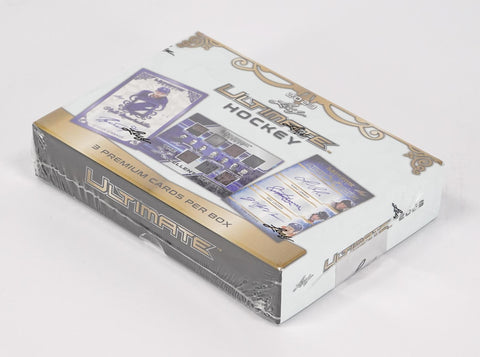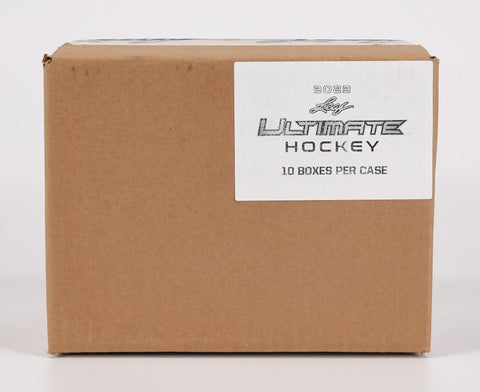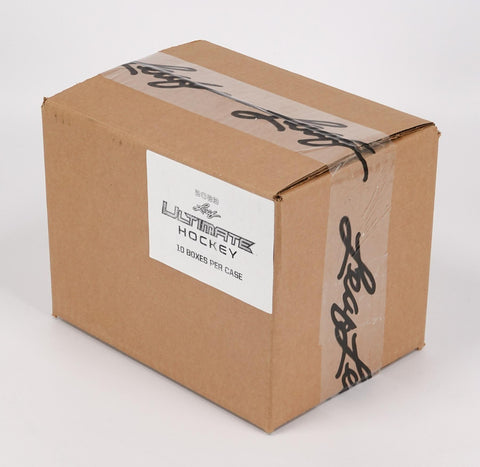 Leaf
2023/24 Leaf Ultimate Hockey Hobby
Every Box contains Three Permium Cards!
Leaf is proud to announce one of the most exciting and anticipated hockey releases of this year or any! 2023 Leaf Ultimate Hockey!!!!
New for this year, look for Single and Dual Inscription Signatures and amazing booklet cards! Ultimate X returns this year as a beautiful all acetate subset! Every case gets ar least 4 to 5 multi-signed cards and every card is numbered to 25 or less!!
10 Boxes per Case, 3 Cards per Box