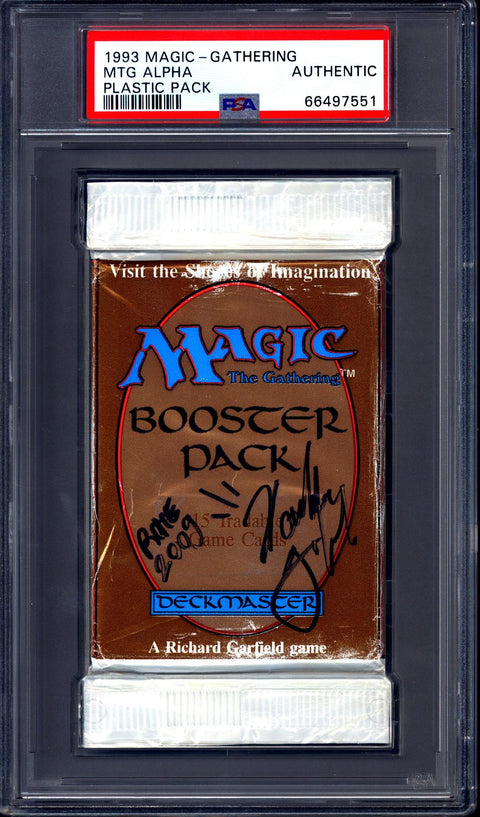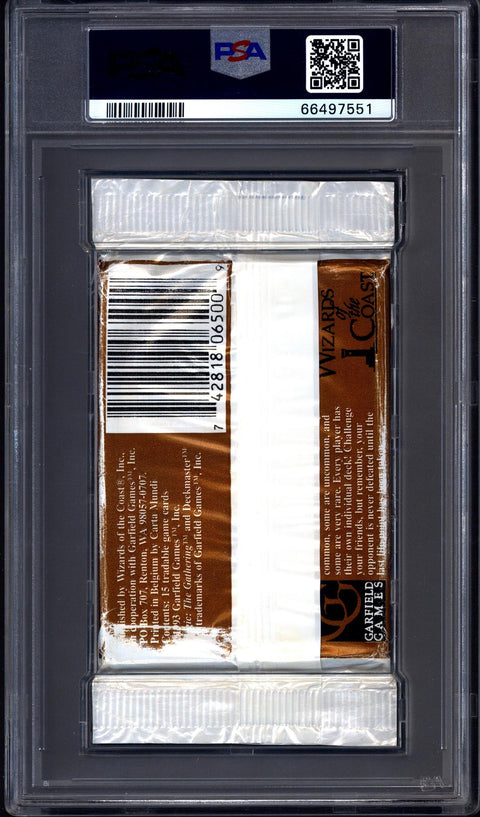 WOTC
Magic the Gathering Alpha Booster Pack PSA Authenticated Signed Rome 2009 by Creator Richard Garfield
You should assume the pack is searched given the wear to it. Pack has been authenticated by PSA as still sealed, the signature is authentic but PSA does not offer dual authentication on packs like they do with cards.
Limited Edition Alpha, or more commonly Alpha, is the first release of Limited Edition, the first Core Set of Magic: The Gathering. It includes 295 cards and was released at Origins in July 1993 with a small run of 2.6 million cards. It did not receive much exposure beyond the West Coast of the United States. Beta was released shortly after Alpha sold out.
Alpha cards can easily be distinguished from Beta and all other cards by their more rounded corners. Early tournament rules required that all cards must appear unmarked without the use of protective sleeves, and the unique corners of Alpha cards originally made them marked cards in a deck not entirely comprised of Alpha cards. This initially made them less desirable and thus less valuable than Beta and even Unlimited cards.